The International Building Codes have made it mandatory that all newly installed HVAC duct systems be tested for duct leakage. Building municipalities throughout the state of South Carolina are requiring that residential contractors have a certified professional conduct the testing. The test results must be recorded by the certified test official and submitted to the building municipality prior to a certificate of occupancy being provided.
HVAC Duct Leakage Testing- (Duct Blaster Test):
The HVAC duct system can be tested at either of two phases of a home's construction.
Rough-In Test:
Testing conducted prior to drywall being installed. Typically done immediately upon ducts and air handler being installed.
Post-Construction Test:
Testing conducted after drywall installation. Result requirements vary based upon when the system is tested as well as the specific procedure.
Building Envelope Air Leakage- (Blower Door Test):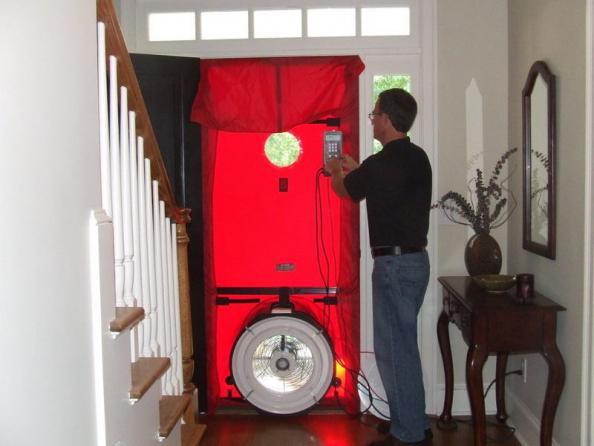 The international codes presently recognize two options for satisfying building envelope air-sealing code requirements. One of the two options is a blower door test.
Blower door tested homes must meet the mandatory pressure testing requirement as indicated by the code version being implemented at the time. The 2009 IECC is being implemented in S.C. at the time of this being written. Newly constructed homes must test less than 7.0 ACH50.